Basic Information
Edit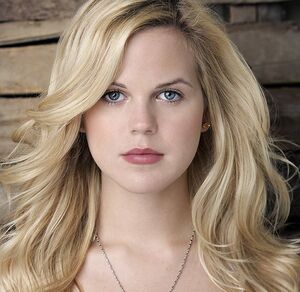 Full Name: Anna Maria Carolina Sundstrand
DOB: February 22, 1989 (age 21)
Active Years in Play: 2001-2005
Anna was found in her dance school and was asked to be the first member of Play. After their disbandment, she continued her solo career by recording several songs, one with former Dreamstreet member Chris Trousdale, and modeling. She is signed to Model Management Group, and has been featured in various magazines in the US. She had roles in two films, but neither of them have been released. In the movie The Perfect Argument, Anna plays Tara, a teenage girl, who is to go on a senior trip that takes a suspenseful turn. She also played an officer in the movie The Truth About Layla. Anna has dipped her toes into being an author too, and is writing a fiction book about the struggles of a child star in the entertainment industry. In November of 2010, her first official single, Brand New Me, was released on iTunes. Her official site says to stay tuned for a new exciting project!
Fun Facts
Edit
She is related to the legendary actress Greta Garbo.
She currently resides in Manhattan, New York.
She is lactose-intolerant.
She has a small tattoo on the back of her neck.